Review of 800GH/s + Bitcoin Asic Miner

ASICMiner Tube
Type:Tube
Hashing output:800GH/s
Power Consumption:1000W
Interface:USB or RJ-45
Power Input:D.C
Miner's Dimension:25cm*12cm*12cm
Miner's Weight:5.2Kg(N.W.)
My Reviews
I like the Tube, very stable and easy to setup. At full OC speed 320MHZ, tube perform between 820-880GH/s. I got peaks at 900GH+ (often), some are impressive at 1.3TH/s (rare but happen ). You will need good strong power supply, don't use multiple power source.
I supply my ASICMiner Tube with a EVGA 1300W G2 Gold Rated power supply. My miner need between 900W-1100W. No problem my Supernova G2 deliver nice powerful and quiet 12VDC current. Run very cold with my Tube attached to it in full OC mode. Recommended. You can buy it with Bitcoin at Newegg.com or .ca
EVGA SuperNOVA 1300 G2 80 PLUS GOLD Certified 1300W Active PFC ATX12V Full Modular PSU 10 Year Warranty SKU: 120-G2-1300-XR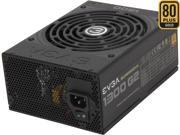 Running at full speed 320MHz. Stats after 2days on ghash.io pool

Rules Of Thumbs : One miner for one 120V/15A circuits / Breaker. If you are running two without pop a breaker, you're at the edge … be careful with your load.
Where to buy :
Canada
US